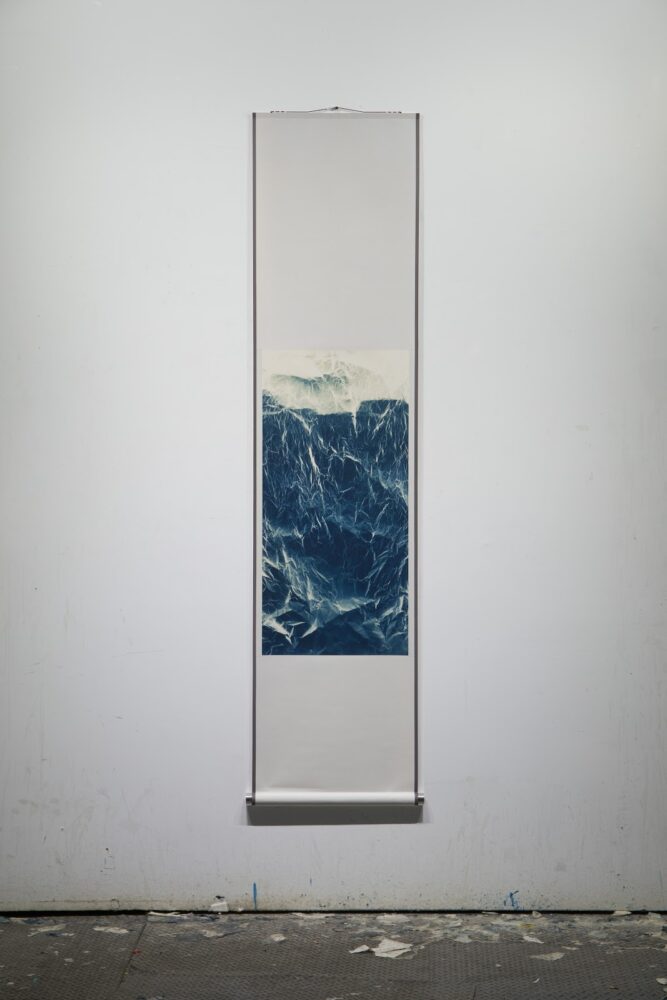 Lately Wu Chi-Tsung has donated his new work Wrinkled Texture 096 to theAsia Society for the 2021 Asia Arts Game Changer Awards Art Auction. Proceeds of the auction will be supporting Asia Society's global Arts & Culture initiatives. The auction is now live and will close on May 5, 2021 at 8:30 PM (ET).
Please click here for the Online Auction.
About Asia Society
The Asia Society's purpose is to navigate shared futures for Asia and the world across policy, arts and culture, education, sustainability, business, and technology.
About the Asia Arts Game Changer Awards
The Asia Arts Game Changer Awards is a signature event honoring the Asia Arts Game Changers. Every year, major art collectors, artists, gallerists, dignitaries from the art world, and Asia Society trustees and patrons gather to celebrate contemporary art in Asia and honor artists and arts professionals for their significant contributions to contemporary art.
Past honorees include: Cai Guo-Qiang, Hon Chi Fun, Abir Karmakar, Krishen Khanna, Bharti Kher, Kimsooja, Lee Ufan, Liu Guosong, Nalini Malani, Nyoman Masriadi, Takashi Murakami, Yoshitomo Nara, Rashid Rana, Shahzia Sikander, Hiroshi Sugimoto, Do Ho Suh, teamLab, Wucius Wong, Xu Bing, Zeng Fanzhi, and Zhang Xiaogang.
All proceeds from the Asia Arts Game Changer Awards support Asia Society initiatives worldwide.
---
近日,吳季璁向位於美國紐約的亞洲協會捐贈了新作《皴法習作之九十六》以支持2021年Asia Arts Game Changer Awards 線上藝術拍賣,所得款項將支持亞洲協會的全球藝術與文化項目。拍賣現已上線,並將於2021年5月5日美國東部時間20時30分結束。
請點擊此處進入拍賣頁面。
關於亞洲協會
亞洲協會總部位於紐約,是美國一個非牟利組織,創辦宗旨是向世界傳播亞洲文化。
關於Asia Arts Game Changer Awards
Asia Arts Game Changer Awards旨在表彰在亞洲藝術界做出突出貢獻的人士。每年,著名的藝術收藏家、藝術家、畫廊經營者以及亞洲協會的受託人和讚助人匯聚一堂,慶祝亞洲的當代藝術的發展,並表彰藝術家和藝術專業人士對當代藝術的重大貢獻。