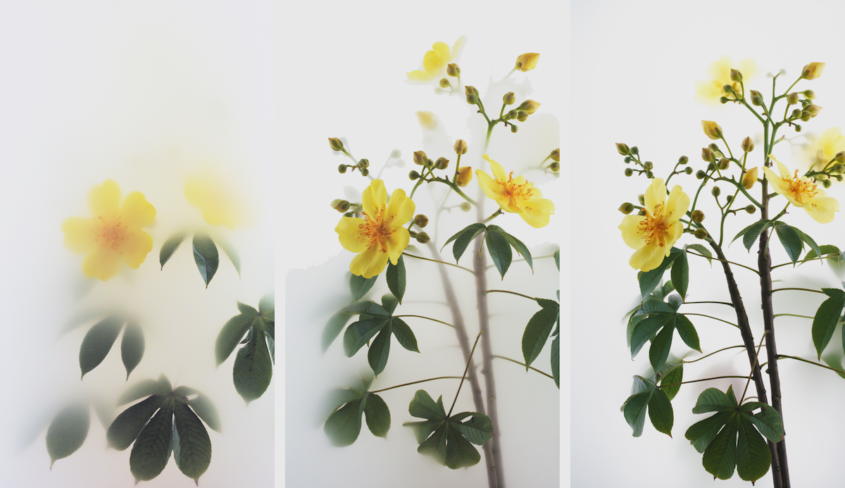 Two of Wu Chi-Tsung's video works, Still Life 012 – Buttercup Tree and Still Life 014 – Yellow Mai Flower, were acquired by Santa Barbara Museum of Art. The works are now exhibited in the group exhibition Mediated Nature.
Located in California, the Santa Barbara Museum of Art (SBMA) was established in 1941, and its building was formerly a post office in the downtown. As a small to medium-sized local museum, the collection of the Santa Barbara Museum of Fine Arts is exquisite and delicate, with a high span of works collected across ancient and modern Europe and Asia, including early Greek and Roman artifacts, Asian art and antiquities from China, Japan and Korea, 19th and 20th century European and American paintings, and international contemporary art.
For each collection focus, more than one curator in the museum is responsible for its exhibition and acquisitions plans. It is worth mentioning that the Museum's Photography and New Media Art is an independent department, currently led by curator Charlie Wylie, and the acquisition of the Still Life Series was carried out by this department. The Museum also has a strong connection to the local community. Many art lovers enthusiastically volunteer to be docents during their leisure time. In addition to private donations as a source of funding, the museum also relies on generous donations from the public, making the museum a place where memories and histories are shared with local residents.
The exhibition will run through Dec 1, 2022.
---
吳季璁的兩件錄像作品《小品之十二 彎子木》和《小品之十四 黃梅》被美國聖塔巴巴拉美術館收藏,並於美術館群展《媒介化的自然》中展出。
位於加州的聖塔巴巴拉美術館(SBMA)成立於1941年,其建築物前身為市中心的郵局,後來透過私人捐助等預算不斷擴建館舍,近期才完成耗時七年的裝修改建。 身為中小型的地方博物館,聖塔芭芭拉美術館的藏品精緻細膩,作品收藏跨度極高,橫跨古今歐亞,囊括早期希臘和羅馬文物、亞洲中日韓三地藝術和古物、19和20世紀的歐美繪畫,國際當代藝術,每個收藏重點皆由一位以上館內策展人負責作品展出與購藏的規劃。值得一提的是館內「攝影與新媒體藝術」是獨立出來的部門,目前由策展人Charlie Wylie主導,《小品系列》作品正是由這一部門購藏。
美術館與地方社群的連結極深,許多藝文愛好者會在閒暇之餘熱心參與館內導覽活動。另外,除了以私人捐贈作為經費來源,館內眾多藏品也仰賴民間捐獻,使美術館成為與在地居民共譜記憶的場域。
展覽將持續至2022年12月1日。