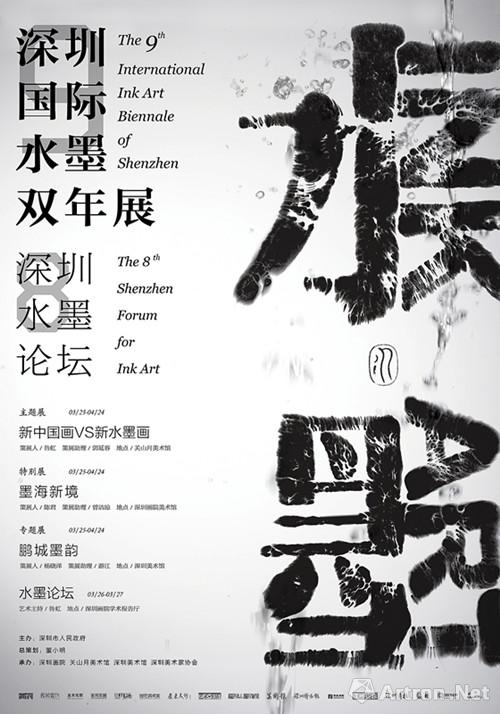 吳季璁將展出《皴法習作》新作
「第九屆深圳國際水墨雙年展」包括由魯虹策劃的「新中國畫VS新水墨畫」主題展、陳君策劃的「墨海新境」特別展和楊曉洋、游江策劃的「鵬城墨韻」組成,特邀80餘位海內外著名藝術家參展,展出作品約300餘件;第八屆深圳水墨論壇則圍繞本屆雙年展主題,設立"新中國畫的過去、現在與將來"和"新水墨畫的過去、現在與將來"兩場專題討論會,由魯虹擔任學術主持,另邀請16位著名學者與會,分別針對論壇專題進行深入探討。
第九届深圳國際水墨雙年展:墨海新境
展期:2016年3月25日(五) – 4月24日(日)
地點:中國深圳畫院
The new artworks of Wrinkled Texture Series will be presenting during the exhibition.
The 9th International Ink Art Biennial of Shenzhen includes "New Chinese painting VS new Chinese ink painting" theme exhibition curated by Hong Lu, "sea of ink new territory" special exhibition curated by Chen Jun ,and "Pengcheng ink rhyme "composition planned by Yang Yang and Jiang Yu. More than 80 well-known artists overseas are invited, and about 300 pieces of works are on display.
The 9th International Ink Art Biennale of Shenzhen
25, Mar. – 24, Apr.
Shenzhen Art Institute, Shenzhen, China