Wu Chi-Tsung's artwork Crystal City won the Award of Critics and Editors of Art Magazines: Edwin Bendyk, Grzegorz Borkowski, Oksana Forostyna, Machiko Kusahara, Marek Wasilewski in The WRO International Media Art Biennale 2013.
MAY-SEPTEMBER 2013
OPENING EVENTS: MAY 8-11, 2013, WROCŁAW, POLAND
The WRO International Media Art Biennale is the major forum for new media art in Poland, and one of the leading international contemporary art events in Europe. Since its inception in 1989, WRO has been presenting art forms created using new media for artistic expression and communication. The array of exhibitions and presentations that make up every WRO Biennale feature a wide variety of genres and forms, including video art, installations, multimedia concerts and performances, interactive works, net and social-media projects.
WRO's grand prize is 30 thousand zlotys. A Critics' and Art Magazine Editors' Prize is also awarded, along with a Public's Choice Award.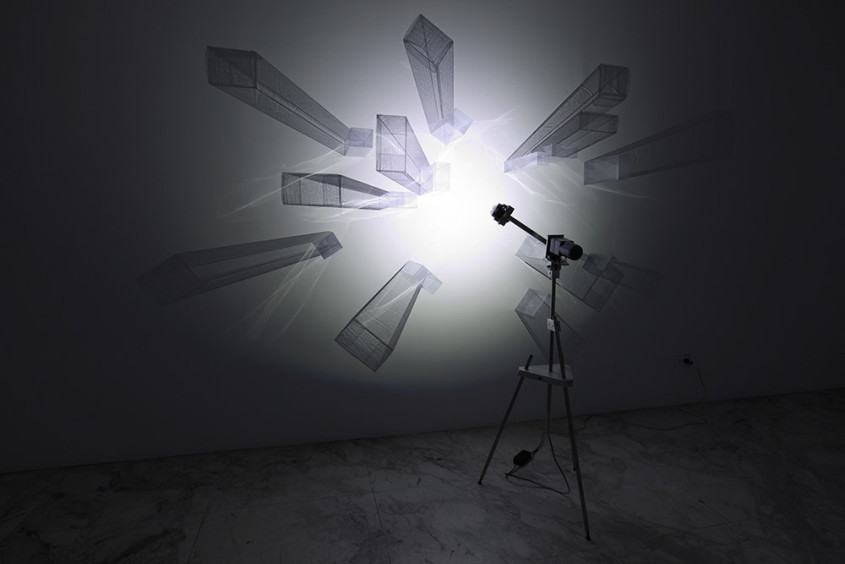 WRO event page: http://wro2013.wrocenter.pl/site/en/wro-2013-awards/
---
吳季璁作品<<水晶城市>>獲得波蘭媒體藝術雙年展(WRO) 藝評與藝術雜誌編輯獎(2013)。