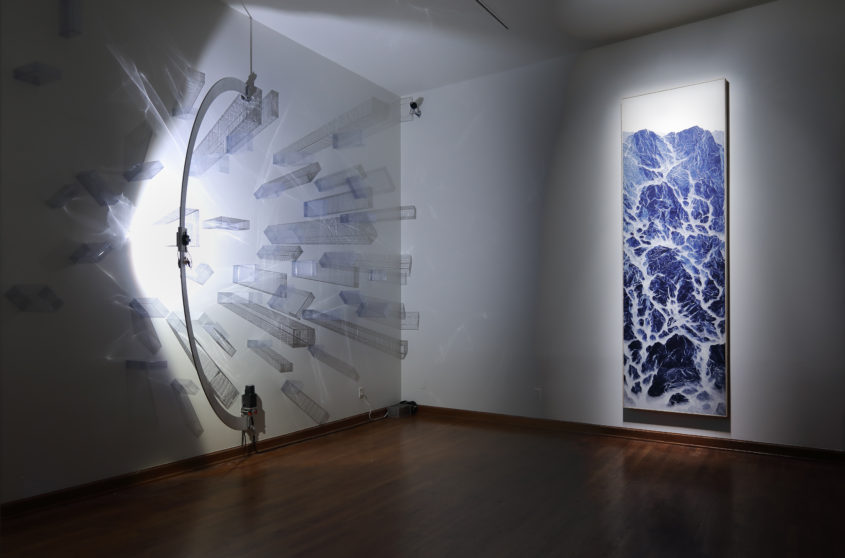 Wu Chi-Tsung's works Wire V, Crystal City 007, and Cyano-collage 047 will be showcased at the Lightscapes: Re-envisioning the Shanshuihua at the Chinese American Museum, Los Angeles, USA
Duration: Feb.7 – Nov.10, 2019
Venue: Chinese American Museum, Los Angeles, USA
Participated artists: Wu Chi-Tsung and Nice Dong
Lightscapes: Re-envisioning the Shanshuihua 光之景: 山水畫的當代想像 presents works from Nick Dong and Wu Chi-Tsung, two Taiwan-born contemporary artists. Re-imagining the philosophies of Chinese landscape paintings, the exhibition brings forward new media works and immersive light-based installations that are not often explored within this genre.
This time, Wu Chi-Tsung 's representative works Wire V, Crystal City 007 and Cyano-collage Series are exhibited, in which light has featured foundamentally and prominently exploring the posibilities of light in the physical world while revealing the surrealistc Shanshui landscape in our contemporary experience. Corresponding to the historical building located in the original China town of the museum, the art works would guide viewers to wander through the juxaposition of abstraction and solidness, as well as traditions and the modern world. The exhibition will be on view till November 11, 2019.
This exhibition is presented by the Chinese American Museum in partnership with the Ministry of Culture, Republic of China (Taiwan) and the Taiwan Academy in Los Angeles. Major support for this exhibition is provided by the Friends of the Chinese American Museum, and El Pueblo de Los Angeles Historical Monument.
About Chinese American Museum
The Chinese American Museum (CAM) is the first museum in Southern California dedicated to the Chinese American experience and history in this region. Symbolically housed in the oldest and last surviving structure of Los Angeles' original Chinatown, the 7,200 square foot Chinese American Museum (CAM) embodies a cultural and physical link to the past, as well as a promising point of entry for the city's multicultural future. CAM is dedicated to researching, preserving, and sharing the experiences and contributions of Chinese Americans in the United States through quality exhibitions, programs, events, publications, and workshops. In addition to its role in the community as an active-learning institution, CAM is also proud to serve as a visual symbol of new and emerging traditions.
---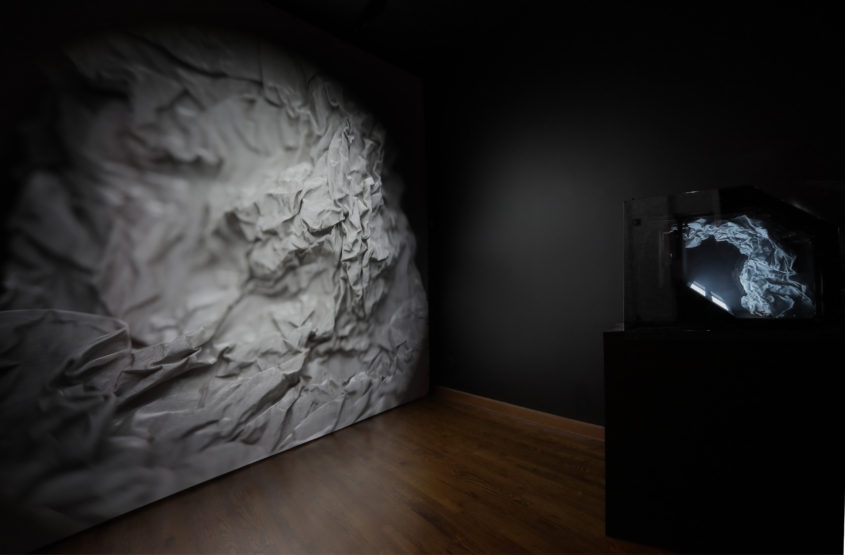 吳季璁的作品《鐵絲網五》、《水晶城市007》與《氰山集之四十七》於美國洛杉磯華美博物館「光之景:山水畫的當代想象」展覽中展出
展期:2019年2月7日-11月10日
地點:華美博物館,美國洛杉磯
參展藝術家:吳季璁、董承濂
「光之景:山水畫的當代想象」近日於美國舊金山華美博物館開幕。展覽通過吳季璁與董承濂兩位台灣藝術家的沈浸式光影裝置作品,展現了新媒體藝術的兼容性,並探討了中國山水畫的精神所在。其中,吳季璁所展出的《氰山集》、《鐵絲網五》與《水晶城市007》三件作品均以光為基礎元素揭露出當代生活中超日常的山水景觀,從截然不同的角度探索著光在物理世界的施展空間,與坐落於洛杉磯中國城的華美博物館的歷史建築相呼應,令觀者在抽象與具象、傳統與現代之間游移悠遊。展覽將持續至2019年11月10日。
本次展覽由華美博物館主辦,台灣文化部與洛杉磯台灣書院共同協辦,並受到華美博物館的合作夥伴El Pueblo de Los Angeles團隊的鼎力支持。
關於華美博物館
華美博物館(CAM)是南加州地區第一個專注於美國華人經驗與歷史的博物館,坐落於洛杉磯中國城舊址中最古老的歷史建築中,面積達7200平方英呎。華美博物館通過高質量的展覽、活動、出版與工作坊等形式介紹美國華人的歷史與貢獻,不僅呈現出人們與歷史在文化與物理層面的連結,同時亦引領城市文化走向更為多元的未來。在博物館的社會公眾教育平台的職責外,華美博物館還樂於成為呈現新興文化傳統的標誌性空間。