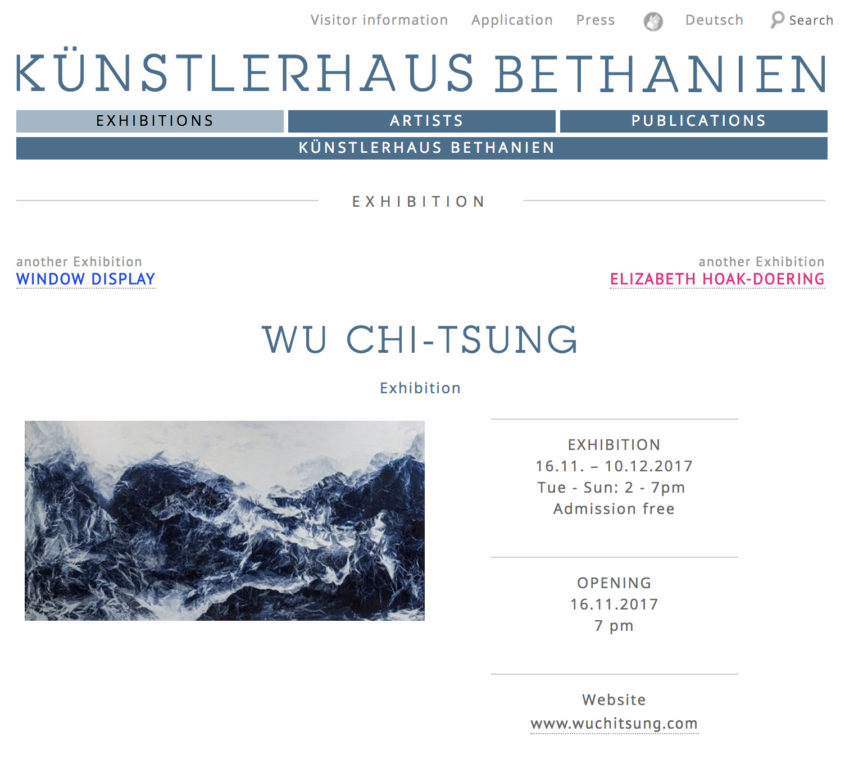 Wu Chi-Tsung Solo
Venue: Künstlerhaus Bethanien, Berlin (Kottbusser Straße 10. 10999 Berlin)
Time: Nov. 16 – Dec. 10, 2017
Opening Reception: Nov. 16, 2017. 7pm
Wu Chi-Tsung Solo Exhibition will be presenting artworks in various forms from installations to photography alone with his recent works produced during his artist residency program at Künstlerhaus Bethanien.
吳季璁個展
地點:柏林貝塔寧藝術村 (Kottbusser Straße 10. 10999 Berlin)
時間:11/16 – 12/10
開幕酒會:11/16 晚上7點
吳季璁個展將展出藝術家各類作品,包含裝置藝術以及攝影,同時展出藝術家於柏林貝塔寧藝術村駐村期間的創作。